OpenPGP is a email encryption standard used by a lot of people. This standard is defined by OpenPGP Working Group of the Internet Engineering Task Force (IETF). The standard is proposed with RFC 4880 . The OpenPGP is derived from PGP software which is created by Phil Zimmermann.
OpenPGP Windows Tools
Gpg4win
Gpg4win is popular and actively developed software for mail privacy and secrecy. Its current version is 3 and can be used with smart cards. Here is some useful features
OpenPGP & S/MIME support
Windows version of GnuPG
Smart card support
Files and Folders signing and encyrpting
Checksum calculation and verfication
Email signing and encrytiong
User friendly certificate selection
Easy installation
Certificate Management with Kleopatra
Free software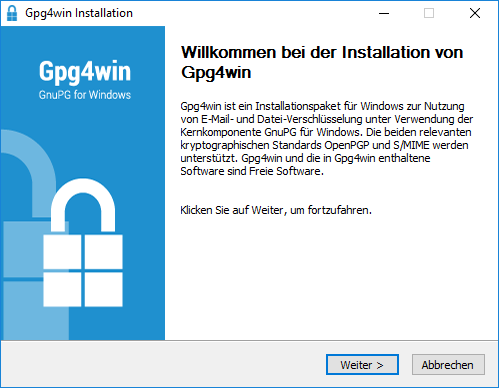 Portable PGP
Portable PGP is fully featured, lightweight open source PGP tool. It is developed with Java programming language.It is not actively developed. Last version was 1.0.7 and released in 2012. But it has some features like
On the go USB-Stick support
eM Client
eM client is actually a versatile email client with calender, tasks and chat. But it has builtin PGP support. It is closed source software and commercial license cost 49.95 USD. But free version can be used for personal and non critical use.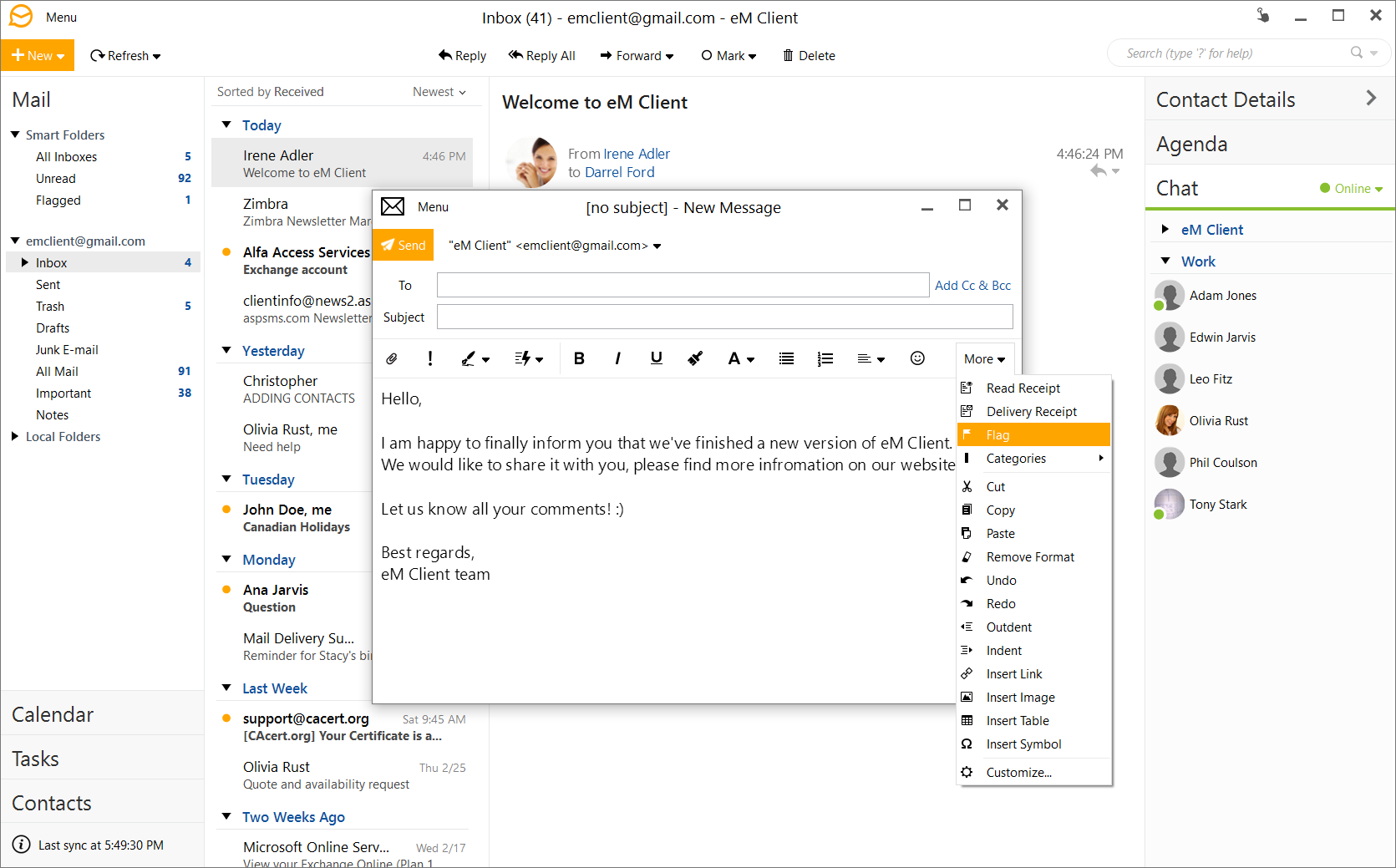 Gpg4o
This tools is a Microsoft Outlook Add-in which implements OpenPGP standard with GnuPG libraries. It supports Outlook versions from Outlook 2012 . It is a closed source tool with a license fee 56,35 EU but free to personal use.
Thunderbird:Enigmail
Enigmail is a Thunderbird mail client addon used to encrypt and decrypt emails. It is called security addon in Thunderbird. It is an opensource software which can be used without a fee. It has following features.
Encrypt/sign mail when sending
Decrypt/authenticate received mail
Per-account based encryptions and signing defaults
Per-recipient rules for automated key selection
OpenPGP key management interface
OpenPGP Linux Tools
Most of the PGP software implementations are developed for Linux and opensource systems. We will look different email clients which can send PGP encrypted email native or with a add on.
Evolution:Seahorse
Seahorse is a GNOMe application used to manage Public, Private Keys and password in GNOMe Keyring. Here the features of the Seahorse which can work with Evolution seamlessly.
Encrypt/decrypt/sign files and text.
Manage your keys and keyring.
Synchronize your keys and your keyring with key servers.
Sign keys and publish.
Cache your passphrase so you don't have to keep typing it.
Backup your keys and keyring.
Add an image in any GDK supported format as a OpenGPG photo ID.
Create SSH keys, configure them, cache them.
KMail:Kleopatra
Kleopatra is a certificate manager and universal crypto GUI developed by KDE community. It can work with KDE mail client KMail seamlessly. It has following features.
Support for X.509 Certificates
Support for OpenPGP certificates
Support for Certificate Chains
Mutt
Mutt is command line or terminal based email client popular in Linux community. Mutt provides a lot of useful features about email and security.
Thunderbird:Enigmail
This is the same as with Windows version of Thunderbird:Enigmail .